Showing Products 1 to 2 of 2 Products.
On sale!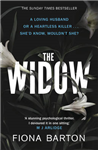 Hardback
Save £2.74 =

£10.25
Jean Taylor's life was blissfully ordinary. Glen was all she'd ever wanted: her Prince Charming. Until he became that man accused, that monster on the front page. Jean was married to a man everyone thought capable of unimaginable evil. But now Glen is dead and she's alone for the first...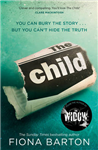 When a paragraph in the newspaper reveals a decades-old tragedy, for three strangers it's impossible to ignore. For one woman, it's a reminder of the worst thing that ever happened to her. For another, it reveals the dangerous possibility that her darkest secret is about to be discovered, and for...
Showing Products 1 to 2 of 2 Products.