Sign up for offers & news
Enter your email address to receive news and special offers.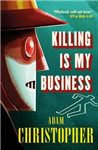 Another golden morning in a seedy town, and a new memory tape for intrepid Pl-turned-hitman-and last robot left in working order--Raymond Electromatic. When his comrade-in-electronic-arms, Ada, assigns a new morning roster of clientele, Ray heads out into the LA sun, only to find that his skills might be a bit...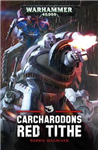 The most brutal of Space Marines, the Carcharodons Astra, battle the Night Lords for control of the prison world of Zartak.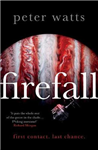 After an unexplained moment of surveillance by an alien intelligence no further contact has been made for twenty-five years. But all this is about to change. For a man hiding in the Oregon desert is about to play a key role in the next stage of human evolution.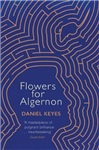 A modern classic, Flowers for Algernon has sold over five million copies worldwide and inspired the Academy Award-winning film Charly.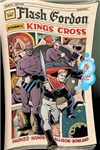 Ming the Merciless wants to claim Earth as the crown jewel of his empire! His latest scheme? Teleporting a continent from his homeworld of Mongo into the Pacific Ocean, thereby unleashing its monstrous beasts into our seas and causing catastrophic tidal waves to devastate our naval defenses! It's up to...
Paperback
Save £2.74 =

£10.25
When the dust settles... the bodycount rises! Continuing the story of the cult 2012 movie DREDD. After the brutal day in which Ma Ma and her gang were brought down telepath-Judge Anderson is trying to adjust to the brutal life of a Street Judge. After investigating a claim of demonic...
Paperback
Save £1.14 =

£7.85
Ravenor and his loyal retinue go undercover, investigating a conspiracy to move heretical arcane technology within the Imperium.
Hardback
Save £7.54 =

£17.45
The second collection of Valerian and Laureline's adventures in English, with three stories and the second part of the interview with Luc Besson and the authors.
Hardback
Save £41.54 =

£68.46
The concluding volume to Brian K. Vaughan's hit series, now given the Absolute treatment! Y: THE LAST MAN, winner of three Eisner Awards and one of the most critically acclaimed, best-selling comic book series of the last decade, is that rare example of a page-turner that is at once humorous,...