Sign up for offers & news
Enter your email address to receive news and special offers.
Paperback
Save £2.07 =

£27.92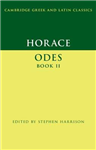 The first substantial commentary for a generation on this book of Horace's Odes, a great masterpiece of classical Latin literature.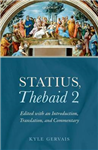 The first full-length scholarly commentary in English on Book 2 of Statius' Thebaid, greatly expanding on and updating Mulder's 1954 Latin language commentary. Detailed yet accessible, this edition comprises an extensive introduction, full Latin text with apparatus criticus, clear English translation, and comprehensive line-by-line commentary.
Paperback
Save £1.94 =

£9.05
In AD 70 the city of Jerusalem was destroyed by Roman forces after a 6 month siege, the world-famous temple burnt to the ground. This was the disastrous outcome of a Jewish revolt against Roman domination beginning in AD 66 with high hopes and early success, but soon became mired...
Paperback
Save £1.54 =

£8.45
Cicero 106-43 BC was the greatest orator of the ancient world and a leading politician of the closing era of the Roman republic. These three dialogues here are among the most accessible of Cicero's philosophical works.
Paperback
Save £1.94 =

£9.05
'Yoga is to be known through yoga. Yoga arises from yoga. One who is vigilant by means of yoga delights in yoga for a long time' Yoga is hugely popular around the world today, yet until now little has been known of its roots. This book collects, for the first...
Not Available
Save £0.14 =

£12.85
Poems selections in Latin. Commentary in English.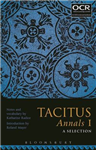 This is the OCR-endorsed publication from Bloomsbury for the Latin AS and A-Level Group 1 prescription of Annals Book I sections 16-30 and the A-Level Group 2 prescription of Annals Book I sections 3-7, 11-14 and 46-49, giving full Latin text, commentary and vocabulary, with a detailed introduction that also...