Sign up for offers & news
Enter your email address to receive news and special offers.
Paperback
Save £1.94 =

£9.05
Hardback
Save £1.14 =

£7.85
Symbols and shadows: States of mind in pastel, charcoal and oil"My drawings are not self-defining; they inspire. They determine nothing. Like music, they place us in the ambiguous world of the indeterminate."-- Odilon RedonA major Symbolist artist, Odilon Redon 1840--1916 was also a painter of scenic and emotional extremes. Until...
Paperback
Save £13.54 =

£26.46
High Renaissance maiolica, produced in Italy in the orbit of Raphael and other artists, is widely known and has been extensively studied. This istoriato, or narrative, maiolica graces the collections of many of the world's greatest museums. But not for almost 100 years has attention been focused on magnificent works...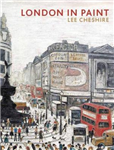 The hustle and bustle of London, its changing landscape and infinite sights have provided a rich subject for the many artists who have visited and inhabited the city. From the earliest known paintings, artists have sought to encapsulate their impressions of this lively metropolis.
Hardback
Save £5.52 =

£14.43
Phyllida Barlow: folly presents the British Council's new commission created by Phyllida Barlow for the British Pavillion at the 57th Venice Biennale.
Hardback
Save £13.54 =

£26.46
Alberto Giacometti is one of the few artists of the last century whose work is almost more recognisable than his name. His distinctive elongated figures are inescapably associated with the post-war climate of existentialist despair.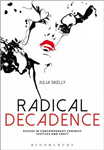 This pioneering book explores the notion of 'radical decadence' as concept, aesthetic and lived experience, and as an analytical framework for the study of contemporary feminist textile art. Gendered discourses of decadence that perpetuate anxieties about women's power, consumption and pleasure are deconstructed through images of drug use, female sexuality...
Hardback
Save £2.79 =

£32.21
Dante's Inferno inspired Robert Rauschenberg 1925-2008 to create a series of 34 drawings that comprise one of the most remarkable creative enterprises of 20th-century American art. Completed between 1958 and 1960, XXXIV Drawings for Dante's Inferno introduced an innovative transfer process to the artist's tradition of combining found objects and...